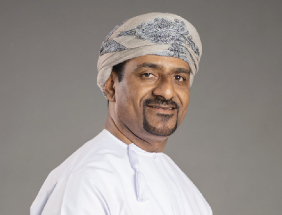 It is with great pleasure we welcome you to Sohar International as we ink a new chapter of 'wins' with you and for you. The inspiring, ongoing story of Sohar International is one that was shaped as a direct result of a deeper purpose to help people 'win' by delivering banking for their ever-changing world. It's a story which relies on a vision to be a world-leading Omani service company that helps customers, communities and people, to prosper and grow.
Sohar International's agile growth strategy has been always centred around providing more to Oman and the people of Oman in order to become a catalyst for positive change and play a complimentary role contributing to Oman Vision 2040. As we continue to grow locally and beyond borders, we rest assure our stakeholders that our diversified highly trained professionals are committed to delivering nothing but excellence in everything we do from our philanthropy initiatives to providing banking and non-banking solutions through state-of-the-art digital means and beyond.
At Sohar International, we ensure that you will always be at the heart of everything we do so we can continue #GrowingTogether.
Ahmed Al Musalmi
Chief Executive Officer