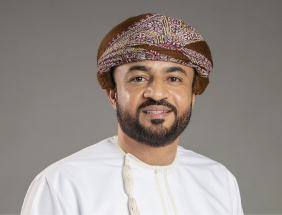 Dear Valued Customer,
It gives us immense pleasure to welcome you to Sohar International as we look forward to serving you with a world of retail banking products and services. With a vision of becoming a world leading Omani service company we are confident that our wide range of products and services will greatly benefit you and meet your financial requirements. Rest assured, the interest rates on your existing saving deposits and loans will remain unchanged along with your credit card limits.
For more detailed information or inquiries about our offerings, please visit our website or contact our call centre which is available round the clock to assist you.
We look forward to #GrowingTogether with you and being your financial partner in your journey towards new 'wins''.
Thank you.
Sincerely,
Khalil Salim Al Hedaifi
Chief Retail Banking Officer